"People will stare. Make it worth their while." —Harry Winston
I love learning more about the people who are quoted. Harry Winston was an American jeweler that supplied some of the worlds most famous people with some of the world's most famous diamonds and jewels.
I do love this quote because I have always shunned attention instead of embracing it. I can't imagine putting on a giant diamond and being comfortable. Why would I want the attention? I also know that diamonds don't have the cleanest labor and human rights records. But imagine having the confidence to put on one of the world's most famous diamonds and an outfit to match. That is a goal worth achieving. That kind of confidence.
 If you want to learn more about diamonds – their manufacture, marketing, history and value, you will enjoy this podcast from 99% invisible.
Clothing detail – The V neck
V necks have a lot going for them. They automatically create a long lean look for most body types. About the only exception I can think of is if you have an abnormally long neck because this would accentuate it.  (But hey you know my motto – if you love it wear it).  Watch how deep your v goes or you may be sending a message you didn't intend to (either way).
You can create your own V by unbuttoning the top button of a button down or simply slashing a v in your crew neck t shirt.
V necks have the potential to be a valuable staple in your wardrobe.
Knowing the proper terminology for clothing detail will make online and in store shopping for clothes easier.
Photo from Nordstrom Rack
2020 Trends
Metallic leather – Speaking of people will stare! How about a pair of silver metallic shorts?
Can this look really be sold out? I have racked my brain to try to come up with a way to style these that doesn't look like I am looking for business. Got any ideas for me?
Obviously metallic leather doesn't really fit in any sustainable categories and neither would it's replacement pleather but pleather is more sustainable in most categories. Longevity wise leather wins. Pleather does not take abuse well meaning replacement will have to take place sooner. In addition the lower price tag of pleather may encourage a consumer to buy more.
Maybe skip both leather and pleather for all but the most classic accessories that you know you will use and cherish for years to come.
Style ideas – Balance your body with color
Color plays an important role in balancing an outfit. Where the colors change in an outfit can have an impact on whether the outfit is balanced or not. The saturation and hue affect  also come into play. This is why monochromatic color schemes are the easiest to put together.
How can you use color to create the balanced look you want?  
Triangles could use a lighter, brighter or print top to draw attention up.
Inverted triangles would use that lighter or brighter color or print on the bottom.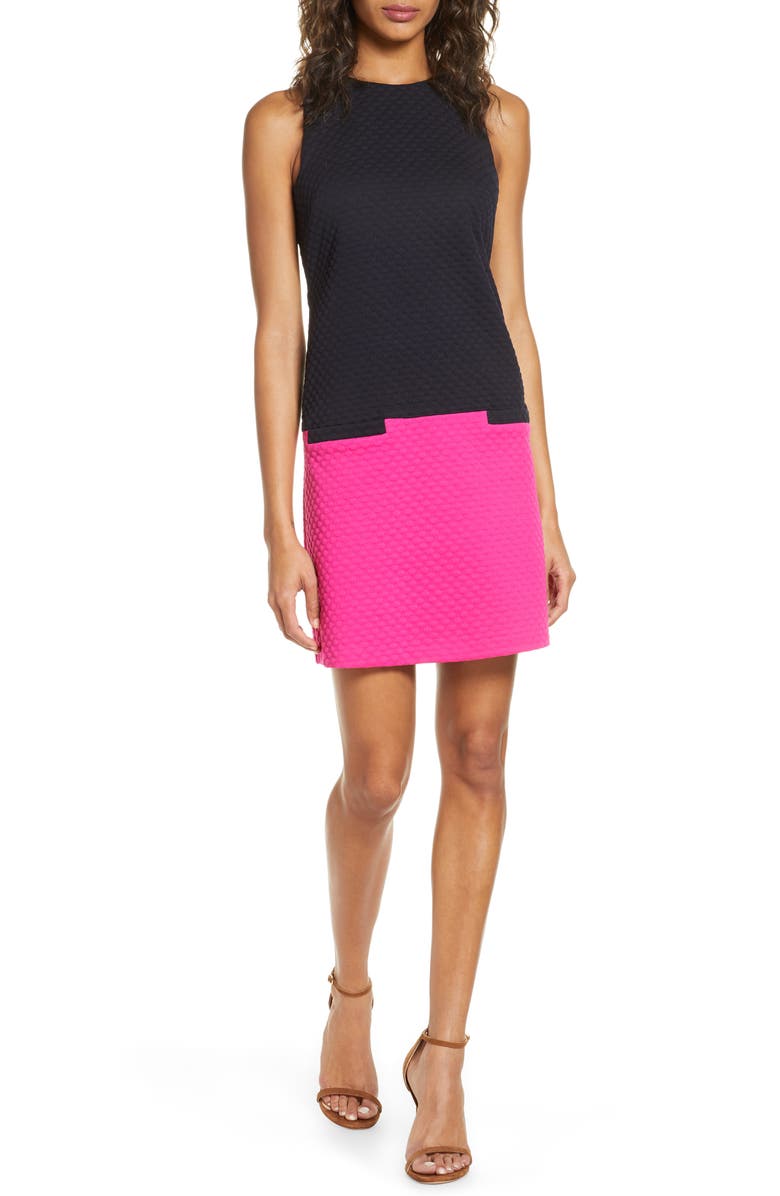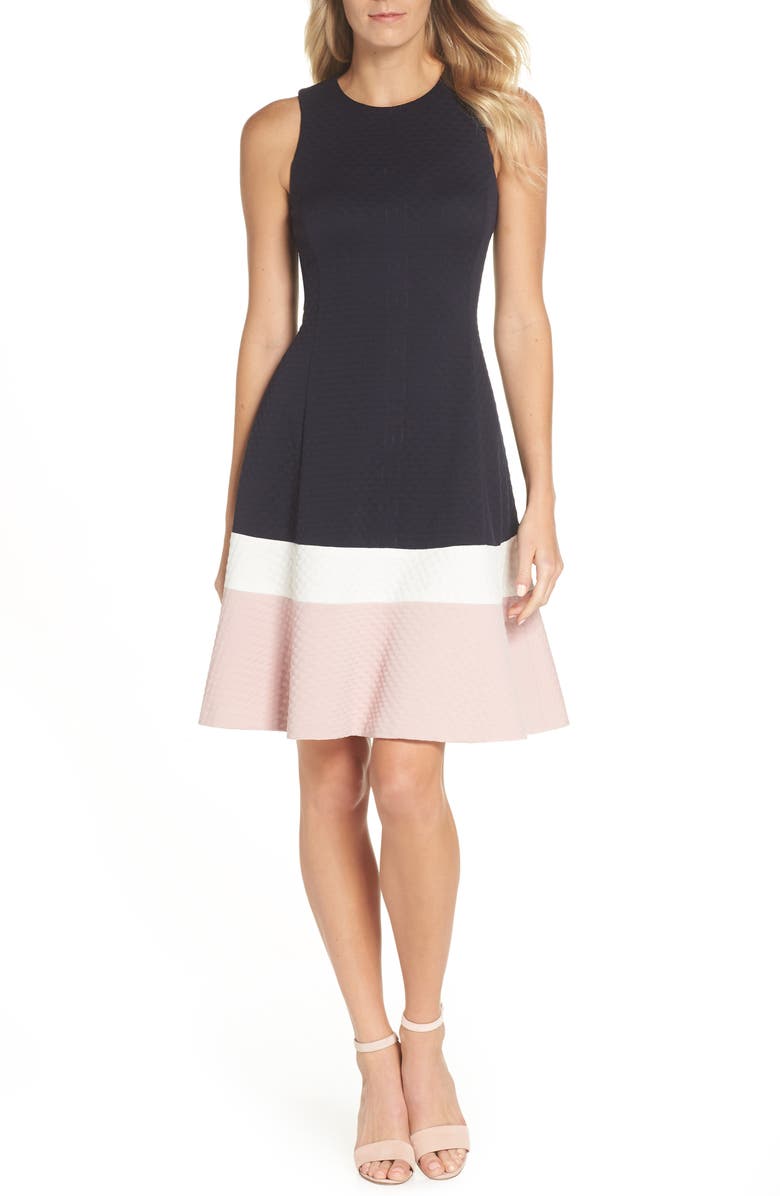 Hourglasses could use attention focusing details on the top and bottom with a dark middle to emphasize their waist . Photo from Nordstrom
Rounds could use body skimming fit, slightly higher waistline and  monochrome dressing with a brighter scarf or necklace to draw attention up.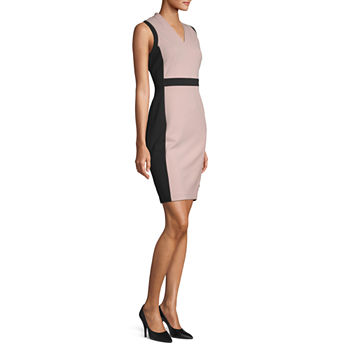 This color block dress would be great for columns because it adds shape and a waist Photo from JC Penney
What is your favorite trick for body balance? Don't have one yet? Drop me a line Let's create some body balance.