What is your Enough?
Seeking inspiration for today I typed in "How much stuff is enough" to see what came up. And I found this from thefrugalgirl.com
Enough = the amount you can fully and regularly use.
Her actual quote was the right amount of stuff = the amount you can fully and regularly use.
What if you applied this thought to your wardrobe? How much easier would it be to make the cull?
How much easier would it be if you thought this thought while you were browsing online or shopping in a store?
Enough = the amount you can fully and regularly use.
Can you really  fully and regularly use 7 pairs of black pants or blue jeans?
This would vary from person to person based on your lifestyle. If you regularly attended fancy parties but never did your own yard work, your party dress section would be fuller than your old raggy clothes section and vice versa.
The only thought I would add to this is enough=the amount you can fully and regularly use with enthusiasm.
If you fully embrace it this thought could set you free! Apply it to everything. Imagine applying it to your spice cupboard, your grocery shopping cart, your thoughts!
Clothing detail – the sweetheart neckline
The sweetheart neckline is a very feminine looking neckline that combines a v neck with a swoopy curve. It can be as wide or narrow or deep or shallow as you like. This would create a look that could be sweet, sexy or prim and proper.
It is flattering on most everyone. It can be combined with straps of many types, sleeves or no sleeves. It is a common choice for a neckline on a wedding dress like the Justin Alexander dress from Sincerity Bridal.
Which of these sweetheart necklines would you try?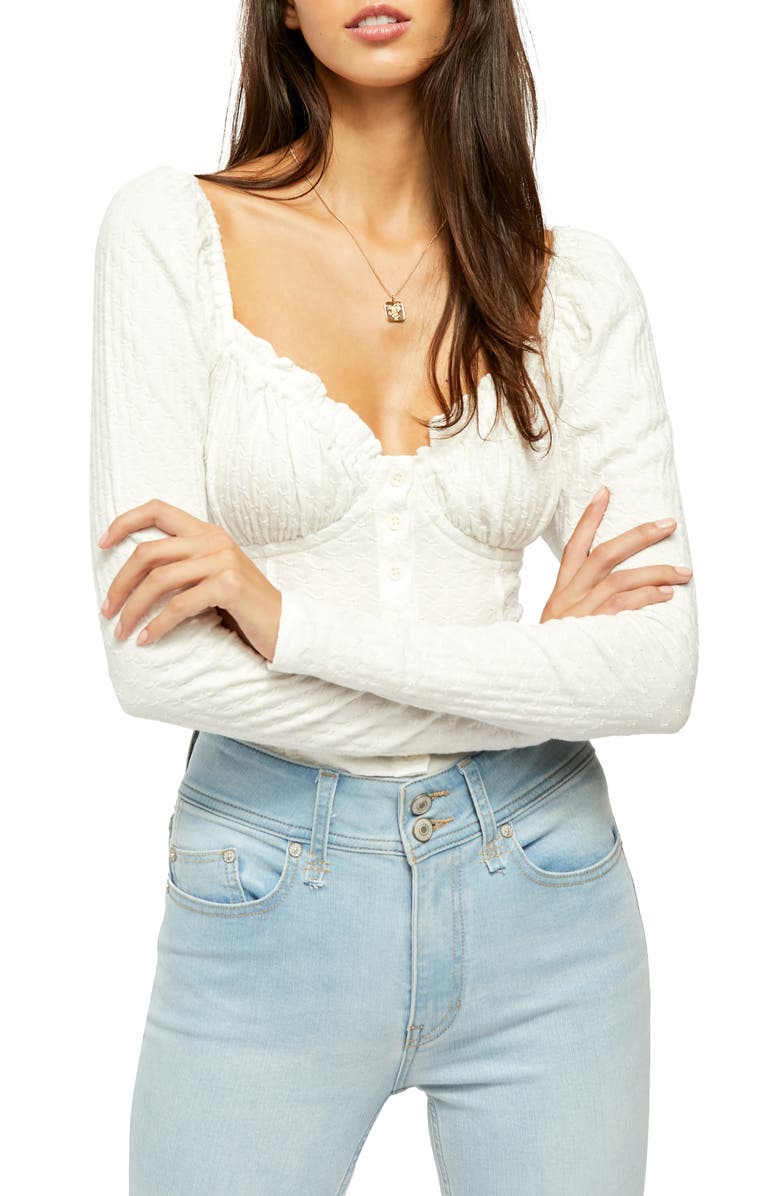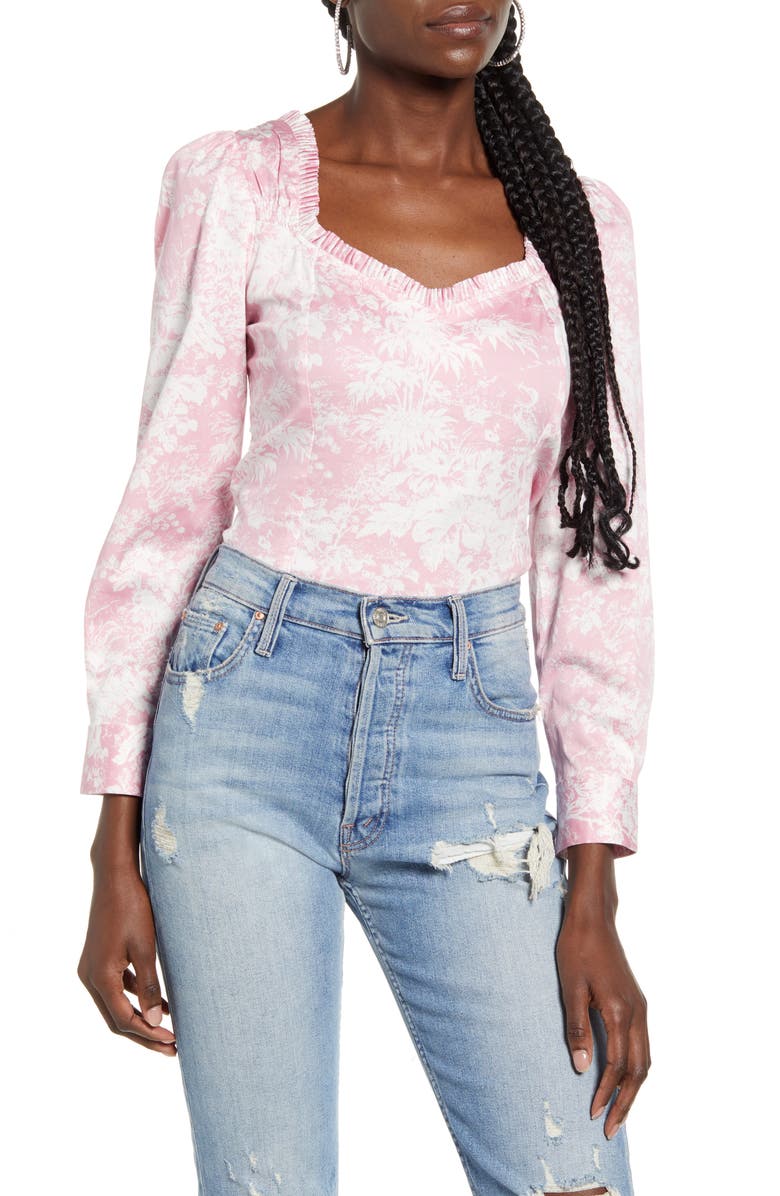 2020 Trends
Sheer layers
A see through look that like the sweetheart neckline can be presented to the world in a way that equals sexy, sweet or prim and proper.
The cut of the piece, where the sheerness lies and what you wear underneath all contribute to that final look.  I had a vintage 50's dress with a full skirt and a large portrait collar that was made of a thin peach organza. The underlayer was a full coverage  slip with similar lines but no transparency. This dress was prim and proper but invited a certain come hither look.
Here are some variations on that look. One piece could accomplish all sorts of messages!
The same Molly Goddard dress as it is sold – I love the possibilities
This sheer fog dress from Universal Standard can go casual like this one over leggings or dress up over a slip dress with heels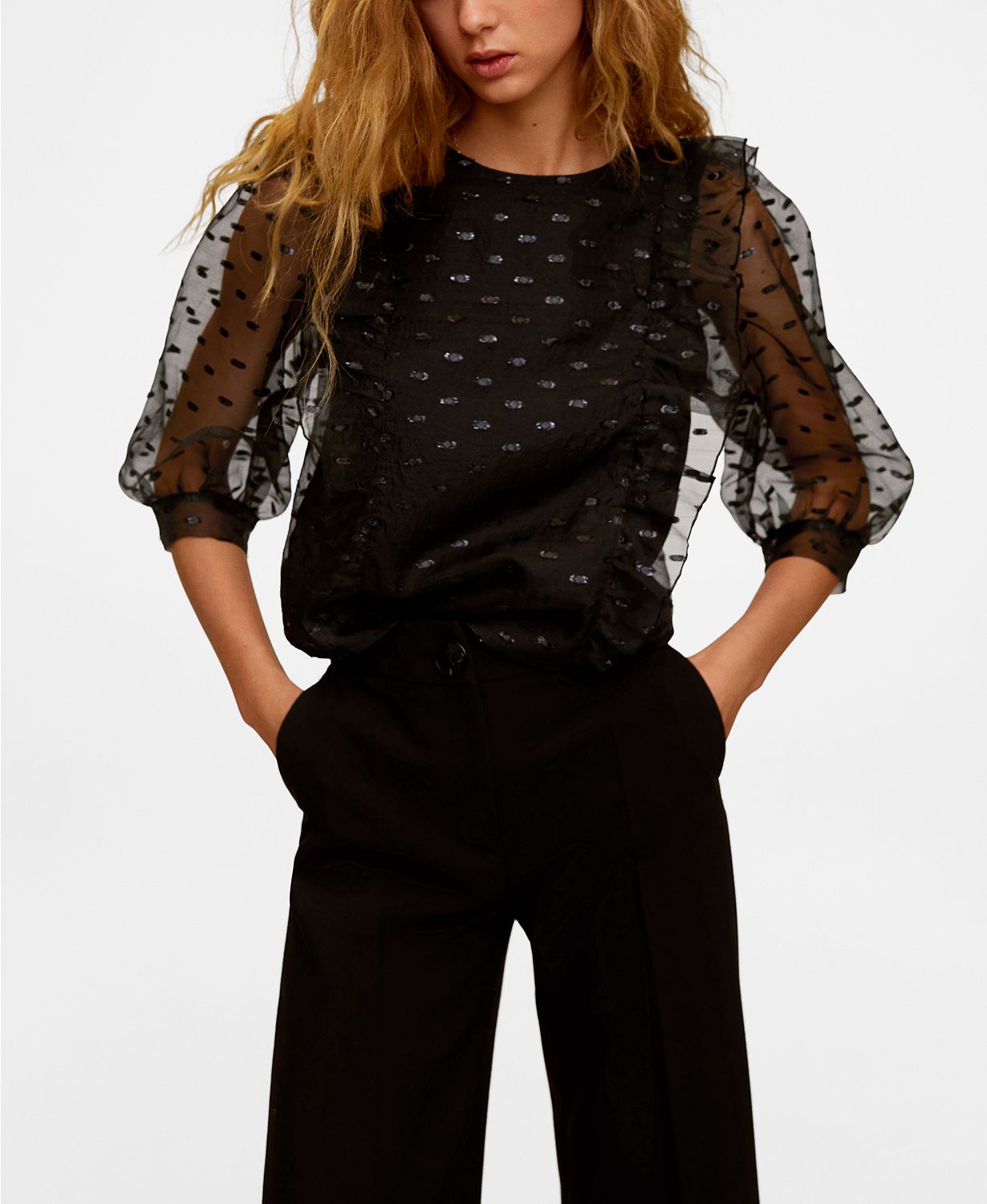 This sheer sleeved blouse over an inner layer from macy's offers the layered look in a demure fashion
Style tip
The undergarments have it
What you wear under your clothes is as important as what the outside world sees. Although if you choose to wear one of these sheer layers with only your undergarments the outside world will see all.
Let's start today with a proper fitting bra. A great fitting bra can really help with body balance. It puts your boobs in a place where your ready to wear clothes expect them to be.
Do you know how to measure? Let's talk about it.
Get out your tape measure. Put on an unpadded, unlined bra that doesn't bind or isn't a push up bra or measure nude (when nude you may not get a great measurement across your bust if you have gotten droopy – in this case make sure you are wearing the bra).
While standing straight measure around your whole body across the fullest part of your chest. Write this down.
Now measure around your whole body just under your breasts. Write this down.  This is your band size. Bras come in even numbers so if you are an odd number round up.
Subtract your band measurement from  the measurement you got across the fullest part of your chest. Use the chart below to determine your cup size. This chart is for US sizes. 
This is your starting point at the store or online. When you get it try it on. The perfect bra will include these fitting items
When you hook it, it should fit well on the first set of hooks. This helps you adjust as the bra stretches over time.
The straps shouldn't slip or cut into your shoulders
Your breasts should fit in the cups without spilling over or having excess fabric in the cup.
It will feel good and support you.
Still having trouble? Try ordering through a web site like Third Love that offers all kinds of videos, tips and tricks or go to a store that only sells bras and get fitted.
What bra tips and tricks can you add to the conversation?
| | |
| --- | --- |
| Difference | Cup size |
| 1" | A |
| 2" | B |
| 3" | C |
| 4" | D |
| 5" | DD |
| 6" | DDD |
| 7" | F |
| 8" | G |
| 9" | H |
| 10" | I |
| 11" | J |
| 12" | K |